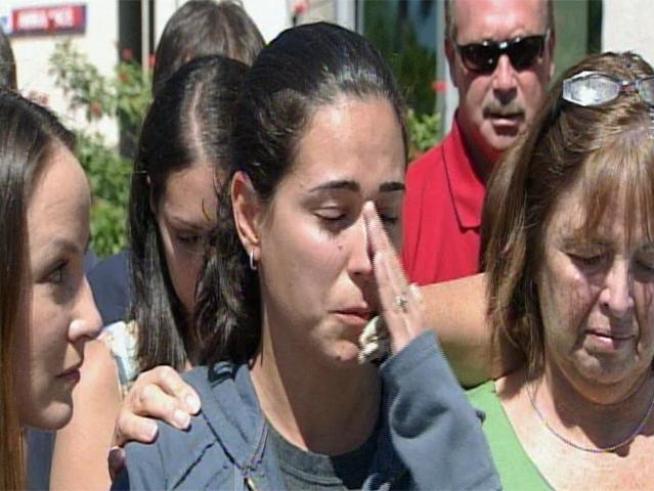 Priscilla Avilez said she saw fear in her husband's eyes after a skim boarding fall.
A Hollywood firefighter who suffered severe injuries after falling while skim boarding during a day at the beach was undergoing surgery Friday afternoon.
Firefighter Derek Avilez, 31, was hanging out at Hollywood Beach Thursday afternoon near Nebraska Street when he suddenly fell, fracturing his second vertebrae.
"I didn't see him come out of the water," recalled Avilez's wife, Priscilla, "he's a big kidder, so I thought he was playing and I told him he scared me half to death. But when I looked into his eyes I saw fear and he was turning blue."
Luckily, some firefighters Avilez works with were nearby. They came to his rescue, stabilized his spine and took him to Memorial Regional Hospital where he underwent extensive surgery.
On Friday, his family gathered at the hospital, where they asked the public to pray for Avilez.
"We want him walking out of the hospital," said Priscilla.