Julia Bagg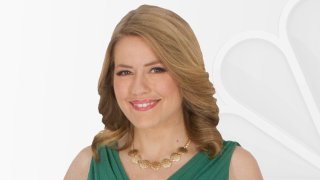 Julia Bagg is a bilingual reporter who has covered international stories from political milestones in Cuba to the Olympic Games in Russia. She loves working for NBC6 in her hometown. The station gave her a start as a student at South Miami Senior High, when Julia served as a Junior Broadcaster.
Julia is a proud Gator who graduated from the University of Florida with degrees in broadcasting and economics, plus a Minor in Spanish. She earned a master's degree in political science from the University of North Carolina at Chapel Hill. Julia completed most of her study at Universidad Carlos III in Madrid. She lived there when the capital city was bombed in 2004.
The following year, she won a William Fulbright Scholarship for journalism and helped cover terrorism trial proceedings for CNN International in Madrid.
Julia's work has also earned honors from the Radio and Television News Directors Association, William Randolph Hearst Foundation, and National Association of Hispanic Journalists.
The best part of her job is working together with her sister, fellow reporter Marissa Bagg. Julia and Marissa grew up sharing a room, and now they're all grown up sharing a desk.